Rev Marketing Is Building Businesses Around The Country
Rev Marketing Is Building
Businesses Around The Country
Have you ever thought about starting an online business? A lot of start-up fails because there's no pre-planning. Honestly, a lot of people search for starting an online business. Google is full of articles like them. However, initiating an online startup requires a lot more than just planning.
But why are people so interested in starting businesses online, anyways? As it turns out, you get huge profits and customers at the same time. If you're confused about starting a new business, Rev Marketing is building businesses all around the world.
But why should you even start an online business?
Why Online Business?
1.  It costs less
For the most part, an online business is automated. You don't need to be physically present in the office, looking after a bunch of employees. Moreover, there's no need for storage space, inventory, or anything. As a business owner, you can start your business right from the couch. Isn't that comfy? Tools like WordPress allow you to create a website without having much of a problem.
2.     You get flexible time
The best thing about initiating an online startup is your routine. Unlike a physical business where you need to be present at all times, you can look after your online business whenever you want.
Therefore, you get a lot of free hours to spend with your family or watch that next Joe Rogan's podcast on YouTube.
3.     You're your boss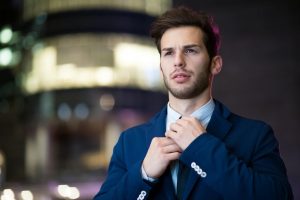 One of the main struggles of working in a physical business is time itself. You don't have complete control over life. Many say a true businessperson is a person who can control their own time. If you want to start an online business, just know that you're your ultimately responsible for your own success.
4.     Location Flexibility
Do you want to visit your favorite country but your business is the problem? Well, having an online business also solves this problem. You are location independent as you don't need to be present at any physical space.
Every place in the world is connected to the internet. You just need a laptop and a good internet connection. This is one of those flex-worth things that every online business owner likes about being self-employed with an online business.
Why Work with Rev Marketing – Start with us
Rev Marketing is a fully working digital marketing agency that has delivered the most exquisite work to hundreds of businesses. Our service is built to support everyone from small start-ups to enterprise-level companies, our trusty team handles the business side of the things. Having a business coach as the foundation of such a firm is marvelous. Including the fact that with years of business experience, our team studies your brand and build an appropriate plan, accordingly.
Therefore, if you're in a need of a team of experts, Rev Marketing can surely take your business and tune it into a digital environment, where you're ready to sit back and relax, and enjoy the day with a fresh cup of coffee.
Rev Marketing is offering a FREE Growth Strategy Package (GSP) that will help you and your business grow.
Text GSP to 757-632-3497 and get your free link to download the GSP package.
Founder | Rev Marketing
Author: TracyLeeThomas.com
#TracyLThomas #TracyLeeThomas #RevMarketing